Frenzy Gals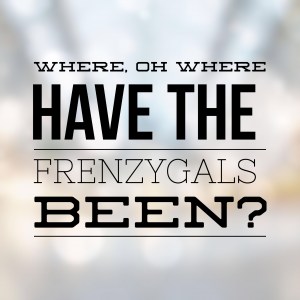 Wow. We have been missing from this blog for quite some time! Our apologies to anyone seeking the exploits of M & K over the last several months.
So, where have we been? Well, you know we like an adventure, so when out friends at Fireside Games asked us to join their team full-time, we couldn't pass up the opportunity to work with people we love and a product we support.
The boardgame industry is a new one for us. Although we have played tabletop games since we were kids, the world behind the cards and boards is a vast and interesting one and we had learn to navigate.
We've spent this past year traveling around the US, getting to know a whole new group of fun & engaging people and getting our legs under us in our new positions. It has taken a lot of our time and energy, but has been worth the roller coaster ride!
We will continue in our gainful employment in the coming year, but will also recommit to Frenzy Universe as a passion project to help encourage you all to be creative, and share your talents with those around you.
The world is better when people share their joys and encourage others to pursue their own. Let's make something together!