Frenzy Gals

Haluska
Week 2 of the Do It–Make It Challenge comes to close. How did you do? What did you make or do?
After last week's failure to complete, I set might sights on something a bit less involved and decided to try a new recipe.
For a few years now Miguel and I have been attending an Irish Festival. He plans out what bands we should see and I plan out what new foods we're going to try. We keep going back to a stand that sells Spicy Haluska (cabbage & noodles) because it is just so delicious. Last summer I picked up a recipe card from their booth and it has been tucked away with the cookbooks since.
We were missing several ingredients, but a quick google search brought me manageable substitutions so we were back on track without having to make a separate run to the grocery store.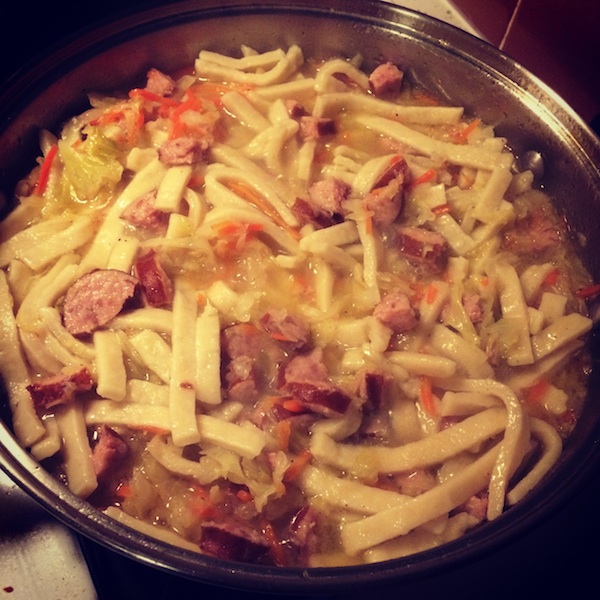 Voila! Homemade Haluska! It was really good, but not spicy enough. Next time we will have to add some red pepper. The best tip I followed was to buy the pre-shredded coleslaw mix. It saved me a lot of time and frustration trying to shred a head of cabbage to the right size.
What did you make or do this week? Share in the comments below!
Week 3 Theme (if you need it): Geeky