Frenzy Gals

Welcome aboard! This is the first week of the Do It–Make It Challenge for 2015 where I, M of the FrenzyGals, will attempt to complete a project each week and be held accountable for doing so here on this blog.
You are all welcome to join in by completing your own project and sharing your trials and triumphs.
For those of you needing a little guidance or promting, this week's optional theme is… Soft/Cuddly. We thought we'd start you out with something cozy and happiness-inducing to ease you into this challenge.
You may choose to interpret that theme in any way you choose, or come up with your own theme or project that you've been putting off and really need to complete.
As for me, I will be finally putting together the shadowbox of the VooDoo Doll I purchased in New Orleans last Spring when Miguel and I visited friends who were living there at the time. (And, yes, I do recognize the irony of using a VooDoo Doll project for the Soft/Cuddly week.)
Here is its current state… I have until Sunday, January 7 to make it look better.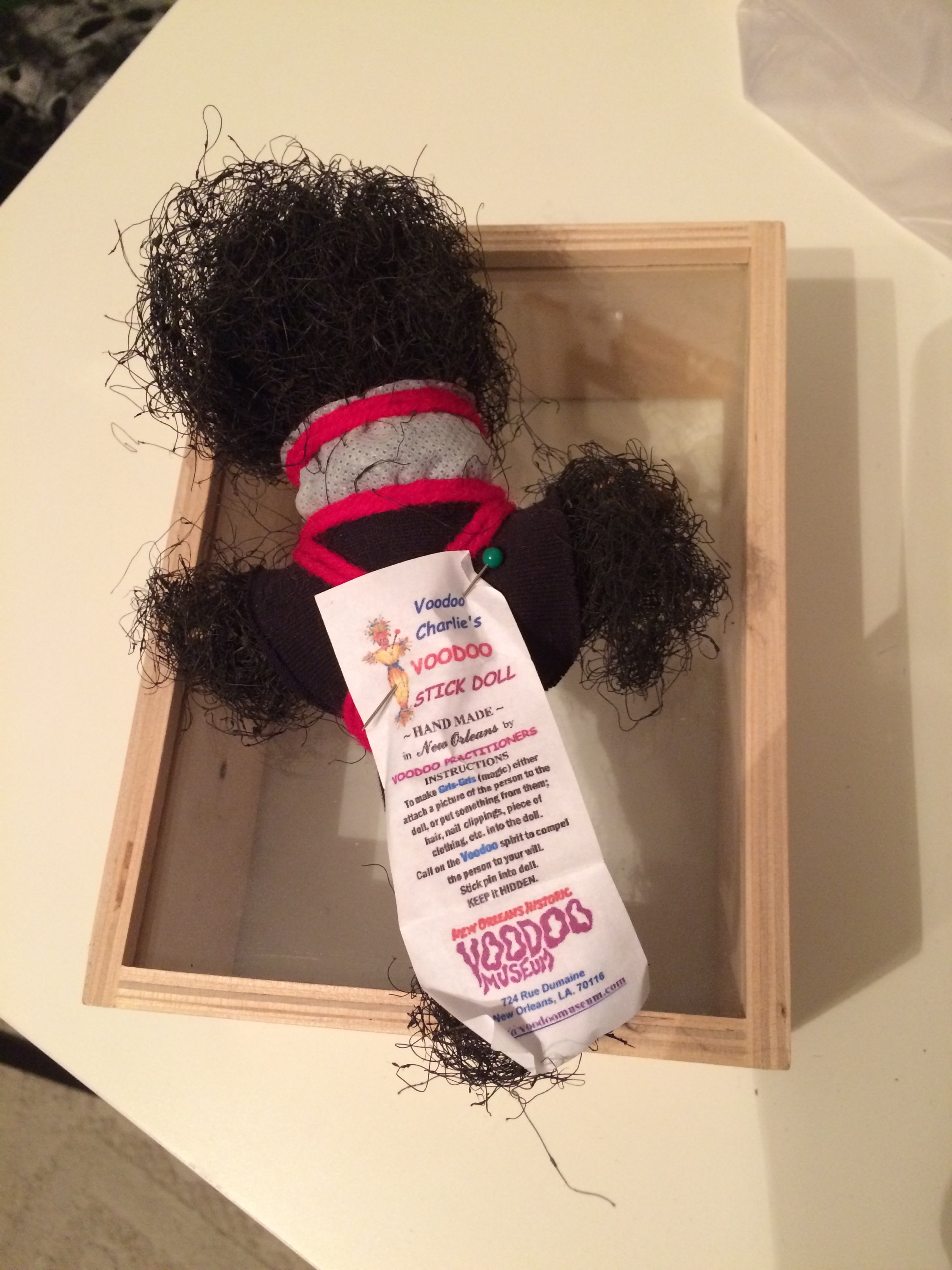 Share your projects and goals with us here or on Facebook (FrenzyUniverse), Twitter (@frenzygals), or Instagram (@frenzygals).
What is the Do It–Make It Challenge? Read more in the launch blog.