Frenzy Gals

Reclaim the Living Room from Christmas Chaos!
by M of the FrenzyGals
Week 3 has come and gone. I have worked on different types of projects each week. Week 1 was an art project, Week 2 was a recipe try-out, and for Week 3 I tackled an organization project.
I needed to take the Christmas tree down and pack away the ornaments and decided to sort through them and properly pack them this time. Miguel & I are in the process of purchasing a new home so we need to be actually packing things. Normally we just leave the tree assembled and stow it in the basement, but this time we needed to disassemble it completely and put it in a box.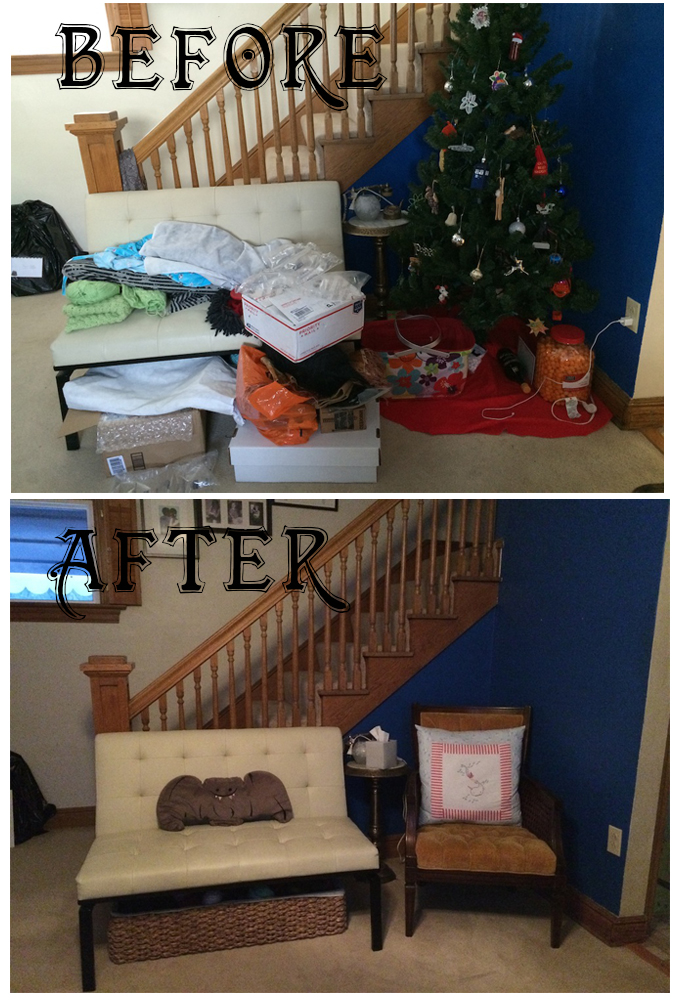 We have an odd smash-up of his decorations and mine that we have been merging a little more each year. They've been stored in a mish-mash of boxes and tubs and getting them up on the tree is always like a bit of treasure hunt.
When we set the tree up this year we did some pre-organization work by really deciding what we wanted to keep and what we are willing to let go. I have two boxes on the front porch to either donate or put in a yard sale. It was a lot easier to pack it away when we had already thinned out the herd.
I used some left over cardboard boxes I had received some Christmas presents in that were the perfect size to fit down inside the 2 tubs I allowed us for what we wanted to keep. I think it's important to give yourself limits when decluttering so you can avoid the trap of "what if" and "remember when" on things you really don't want to keep.
Cutting off the flaps of the boxes gave me extra cardboard to make a grid for inside the boxes. I could probably make it even more efficient by taping the grid together, but it works fine for now. And way better than the old system of just chucking things in boxes willy-nilly!
Ta-Da! Our ornaments are organized and we'll be able to better see what we have and protect them during the impending shuffle of moving house.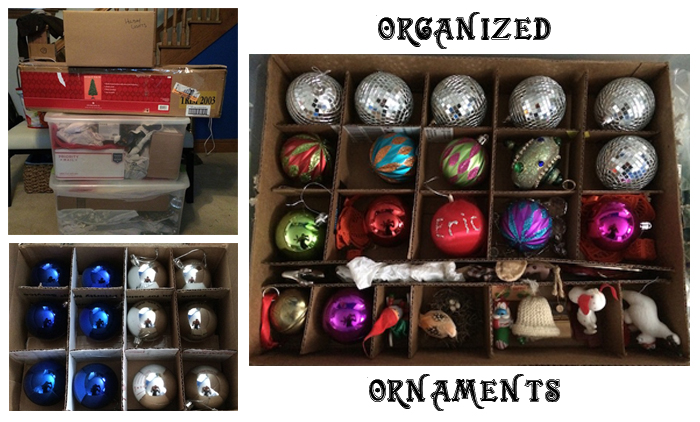 What did you Do/Make in Week 3? Share in the comments below or on our Facebook page!
Week 4 suggested theme: Curves. Need more inspiration or idea? Check out our Pinterest Board for the Challenge for some fun projects.