Frenzy Gals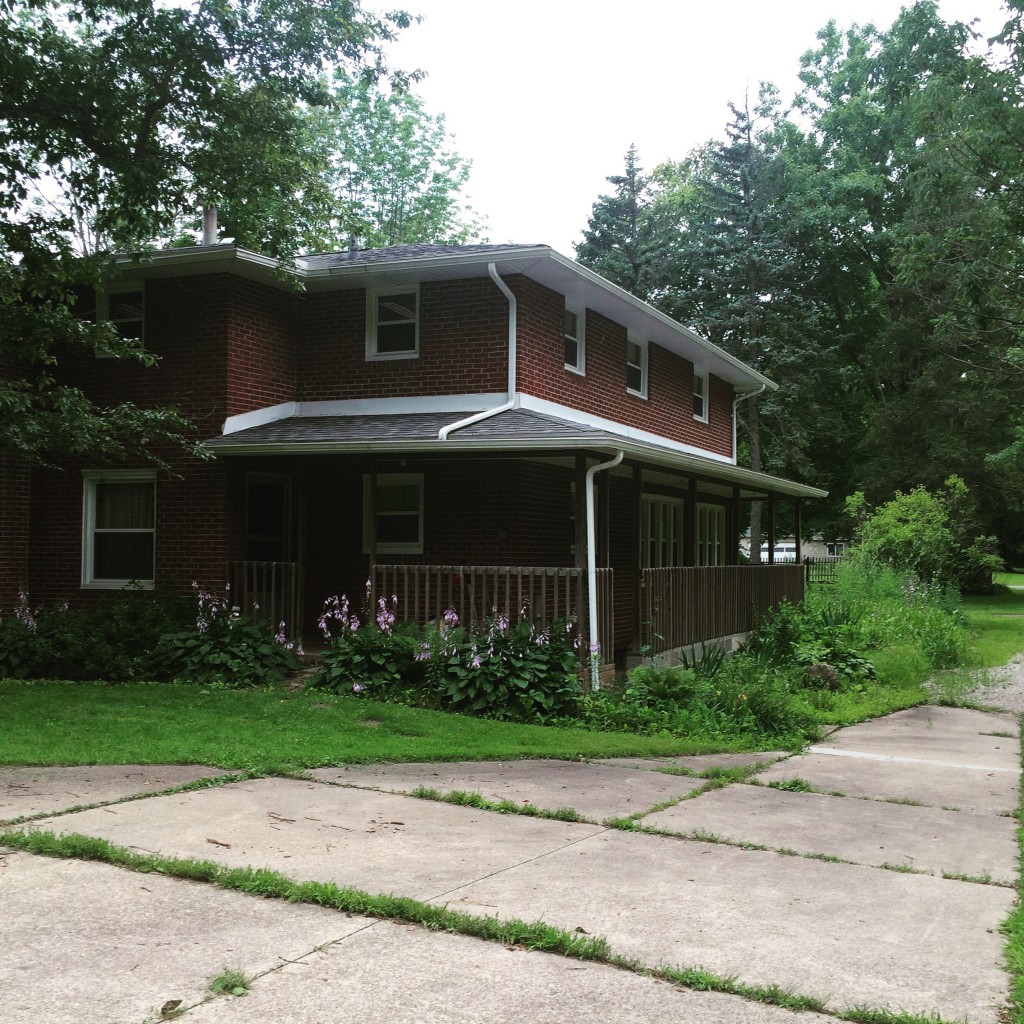 It's been a REALLY long time since I posted anything as part of the Do It – Make It Challenge here on the blog, but I haven't been lazy in the actual doing… I promise!
If you may recall I was in the process of buying a new house in the Spring. We've pretty much been stripping it down to it's bare floors and walls and starting over.
The carpet was over 10 years old and filthy. In fact, the dog had a severe allergic reaction the first time we took her over and had to be on antibiotics for 2 months! Anyway, we tore out the carpet to discover… Layer upon layer of linoleum! Yay! (Not really, yay.)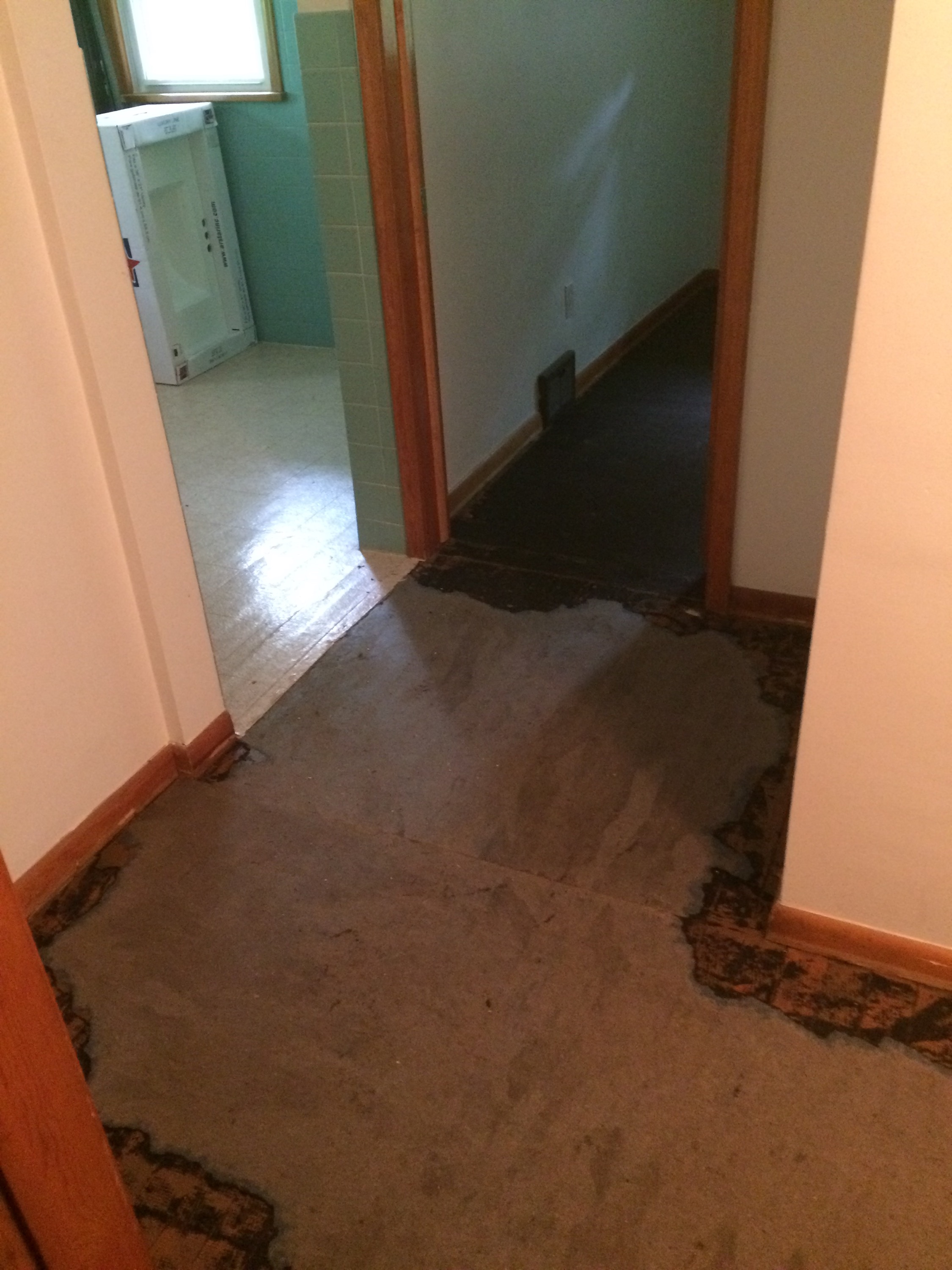 Tearing out the linoleum and paper backing was a chore as well, but we were able to assess the floors and realize that upstairs we needed to put down new flooring instead of trying to rescue the original floors (like we are doing on the first floor).
Thus, our first foray into installing click together laminate flooring. I wasn't sure I was going to like it. But after we got the hang of it in the first room, I got to step back and take a look and I am loving it!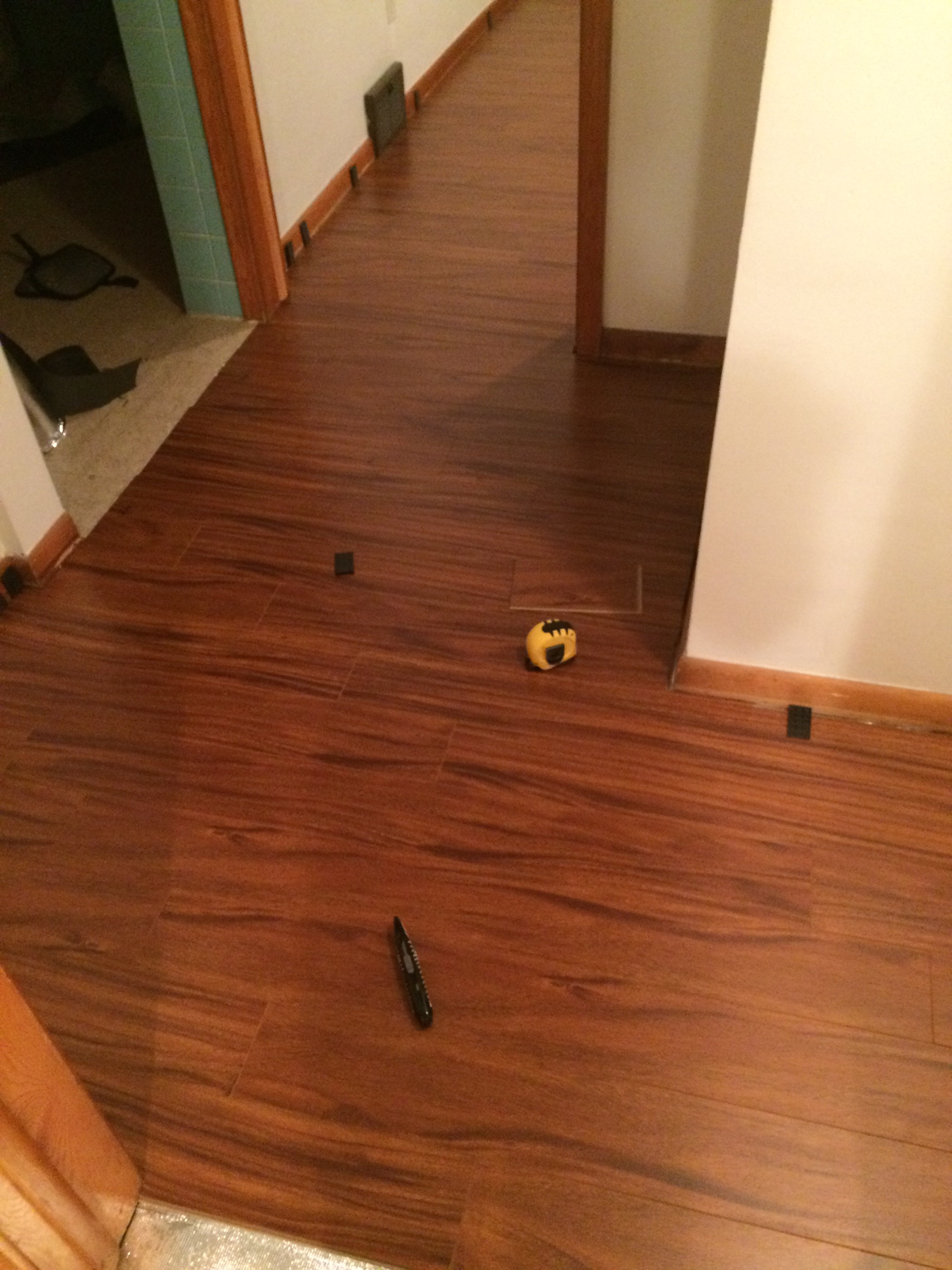 Nothing in the house is square so there is a lot of fanangling and funny cuts. But, we are semi-pros at this point and once the upstairs floors are done, we'll be able to actually start moving things in on that level while we keep working on the first floor.
More pictures to come, I am kind of liking this new "home improvement blog" idea. Heehee!
What are you working on? Big or small, I want to see what you are making/ doing! Post in the comments below!
Cheers,
M of the Frenzygals